Photo Gallery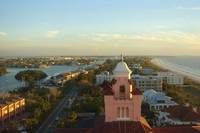 Video

Frank T. Hurley Associates, Inc.
2506 Pass-a-Grille Way
St. Petersburg Beach, FL 33706
Telephone: 727 367-1949
Fax: 727 367-1304
Real Estate is a people business, and service to people is the philosophy upon which Frank T. Hurley Associates, Inc. was founded in 1948.

Home Buying is usually the biggest investment most people make during a lifetime. Without people who care, it can be an over-whelming experience.

Our associates are special real estate professionals with a sense of responsibility. they use their experience and knowledge of real estate, together with their interpersonal skills and training in the latest technologies, to coordinate the mutual desires of home buyers and sellers, landlords and renters.

Experience, reliability and a knowledge of our community gathered over the years -- that is what we offer our valued customers, whether home buyer or renter. And that brings results...